I had this come up in an online league a few days back: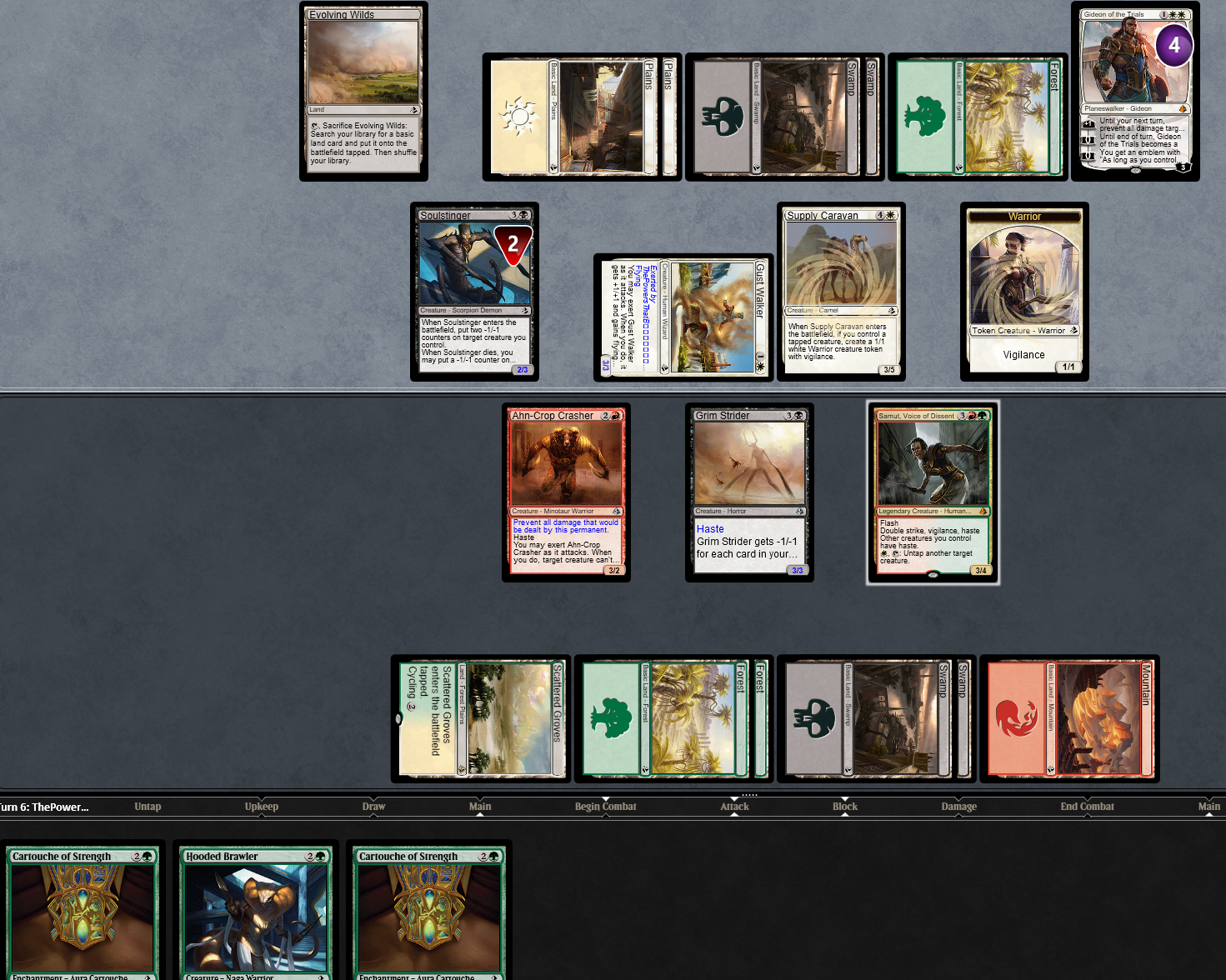 This is game one, end of opponent's turn six, Samut has just been flashed in. On my turn, I played both Cartouches, on Samut and Strider, their Soulstinger killed my Crasher, and then they were facing 13 trampling damage with a single token left as a blocker.
To make things even more memorable, I was sabotaged by my ISP and lost the match due to disconnection issues before I could attack.